South Dakota Tribal Casinos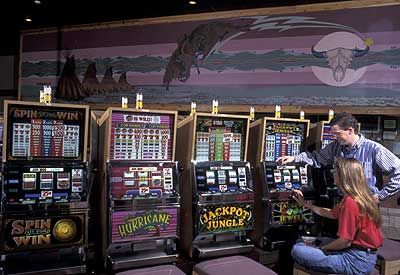 South Dakota is home to nine tribal casinos, operated by the Sioux Tribes of Cheyenne River, Flandrea, Lower Brule, Oglala, Rosebud, Standing Rock, and Yankton, and the Sisseton-Wahpeton Oyate Tribe.
Tribal casinos, located on Indian reservations or tribal land, are subject to tribal sovereignty, meaning the people of indigenous tribes may govern themselves. Because of this stipulation, reservations have different laws than those of the state. In states where gaming is illegal, betters often compete against the odds playing the tables and slot machines at tribal casinos.
Across the United States, there are more than 400 tribal casinos operated by 220 federally recognized tribes. Revenue generated by tribal casinos funds reservation schools and public services for tribal members, and can also provide a per-capita payment to tribal members.
Visitors to South Dakota can enjoy gaming at any the state's nine tribal casinos. Northern South Dakota is home to Dakota Connections Casino, Dakota Sioux Casino, and Grand River Casino. Southern South Dakota boasts three tribal casinos: Fort Randall, Rosebud, and Prairie Wind. Royal River Casino and Motel is located in the eastern part of the state, and Lodestar Casino and Golden Buffalo Casino reside in the heartland of the state. Many of the tribal casinos offer slot machines, blackjack tables, and poker. Bingo, keno, video blackjack, and pari-mutual off-track betting are also popular. Luxurious lodging can be found in tribal casinos or in nearby communities, and RV parks are prevalent. In addition to gaming, tribal casinos offer nighttime entertainment and excellent food at reasonable prices.